INDUSTRIAL
Blacksmith's Forge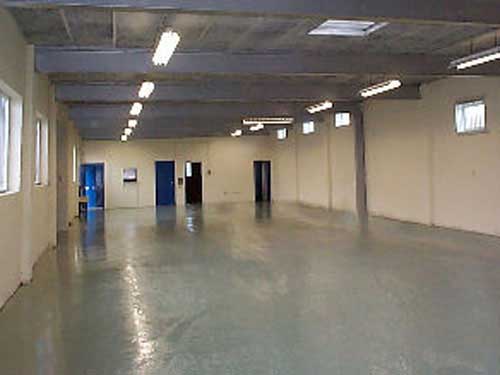 The image above shows a factory unit that had not been painted in almost 30 years of trading. The condition of the unit was dire. Spraying the rock wool ceiling panels, metal girders and brick walls utilising Airless Spray equipment, Avenue Decorators were able to complete this massive job within three days. The effects were achieved, this was after the complete cleaning down of the surfaces and 100 gallon of paint. The owner was so impressed with the standard of work, he decided to have the walls re-done in a washable surface at extra cost to himself.
Hartlepool Water Company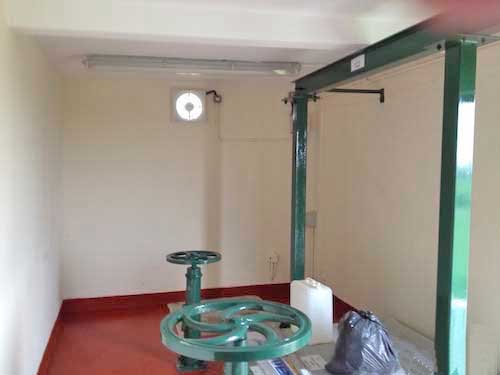 We were asked to tidy up the plant room of one of many at the water pumping stations run by the water company. It involved painting of walls and ceiling with a specialist paint for cold areas such as cellar and plant rooms etc, and the tidying up of the large water pipes/valves. "So wonderful to see and pleasing to the eyes" were the words of the works contracts' manager.
Our landline number (01429 222391) has now been disconnected. Please contact us by our mobile number only.
Home / Awards / Colours / Commercial / Contact / Domestic / Industrial / Links / Photos / Testimonials